Time Honored Pizza Tradition in Sparks
February 1st, 2023 by ocgdev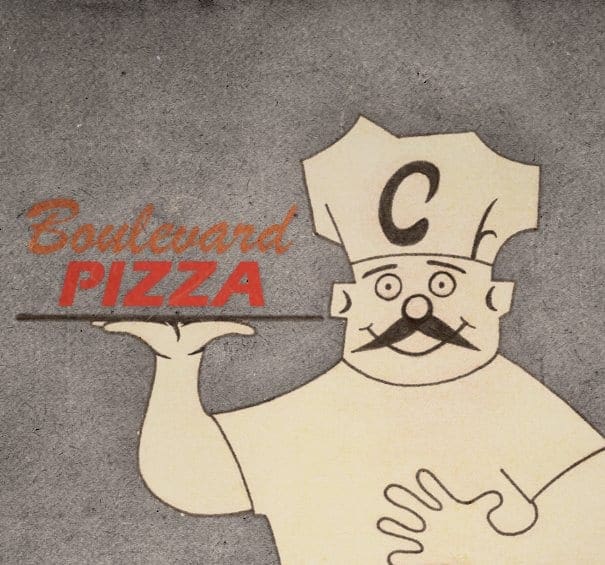 On any given Saturday summer evening in 1981, you could find twelve dirty, hungry girls ages 7-9 burst through the door of Shakey's Pizza Parlor on 5th Street in Northwest Reno. The girls were loud and decked out in their dirt stained uniforms and cleat-clad feet, and came straight from their game. If their exuberance didn't cause the diners in the restaurant to take the remainder of their pizzas to go, then the teams that came to the pizza place before them did. It was like that after every game, win or lose, and it wasn't just the Reno location, it was that way at the Shakey's in Sparks too.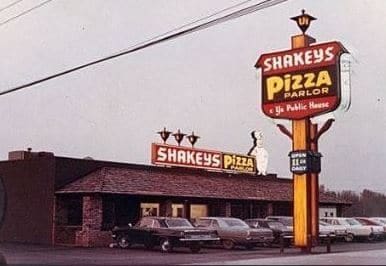 There were always places that coaches, parents, and locals in general preferred to take the kids for pizza in Reno and Sparks. They were the places with the best pizza, affordable beer, and owners who didn't mind the boisterous post-game feeding frenzy of the hungry players. Those pizza joints were strategically located around town, so it didn't matter if you played on the now unmaintained, sagebrush-covered fields in Northwest Reno, the fields still used at Vaughn Middle School, or fields over in Sparks. Sadly our childhood hangout, Shakey's on 5th Street in Northwest Reno, closed long ago, but the Shakey's in Sparks continues the after game traditions as Boulevard Pizza.
We know! You're thinking, "It's not the same. It's not even the same location as the old Shakey's, and the name is different." You would be correct. If we want to get technical, it's not the "same" as the original Shakey's on Oddie Blvd, but let's face it, Reno and Sparks are not the same as they were in the 80's, heck even five years ago. So much has changed since we were kids playing on area fields. In fact, so many things have changed that it's nice to know some things have stayed the same. Sure the old Shakey's name is gone and it's no longer on Oddie Blvd, but the history lives on with Boulevard Pizza, and here's the back story to prove it:
Shakey's Pizza opened in 1967 and was the first pizza parlor in Sparks. In 1983 Chuck Koehler bought Shakey's Pizza in Sparks. In 1997 the name changed to Chuck's Boulevard Pizza when both Chuck Koehler and Mike Higginbotham decided not to continue their franchise contracts with Shakey's. A year later, in 1998, Boulevard Pizza moved from the old Oddie Blvd location to its current home on Rock Blvd. In 2004 Tony and Natalie, Chuck's children, took the reins from Chuck and started running the business. In 2013 Boulevard Pizza became known for more than pizza in Sparks when they entered the Silver Legacy Biggest Little City Wing Fest and took first place in the Celebrity Choice category. So all in all, things are a little different, but the nostalgia is still embedded within these walls we call Boulevard Pizza.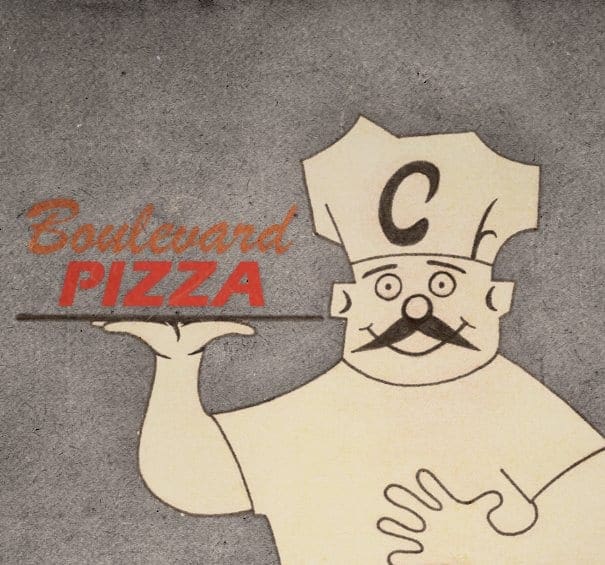 Boulevard Pizza has a rich history and deep community roots, with many of the same customers coming in for pizza and passing the post-game experience on to their children and grandchildren. But it's not just tradition that has kept this pizza staple going since 1967, it's the staff and the food. The pizza is still cooked in the Vulcan brick oven that was first fired up in 1967. Boulevard Pizza now has more to offer with a menu that includes appetizers, thin crust pizza, fried chicken, rojo potatoes, hero sammies, and those award winning chicken wings.
The next time your team wants to celebrate, your child has a birthday party, or you want to try something new for Happy Hour, consider taking them to a place where you created childhood memories with your friends and family, or start new traditions of your own at this Sparks pizza staple.