Chicken Wings

We hold a whole lot of pride with our wings.
You could say it's a passion, in fact. After countless sauce creations, dozens of batches of wings, and enough beer to satisfy a college frat party – our crew has come up with a wing that is unbeatable! As regular participants in 'The Biggest Little City Wing Fest' we have further perfected our recipes. Our wings are cooked in Zero Trans-fat vegetable oil then tossed in any one of our delicious sauces or seasonings.
Chicken Wings Come in orders of Small (6), Regular (12) and Large (24)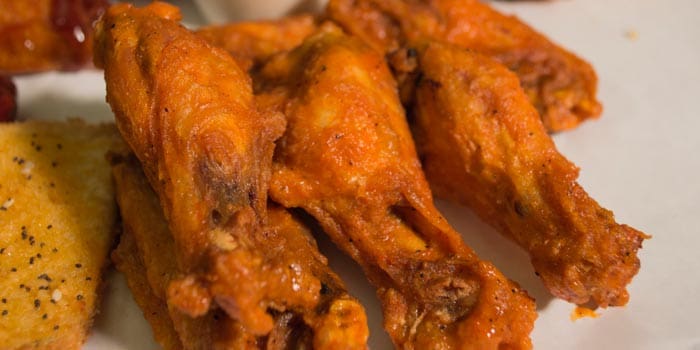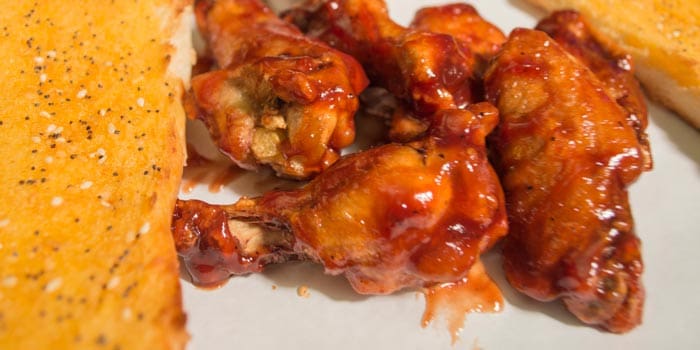 A perfect combination of sweet and spice! A dash of minced garlic sprinkled on top. ( warning: contains peanut)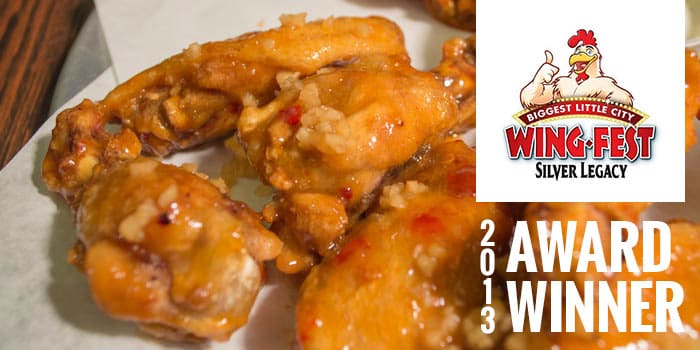 Our newest flavor is a wing dusted in a tangy blend of lemon, black pepper and garlic that will have you reaching for more wings before more napkins.
Keep Our Menu Handy
Download it Now